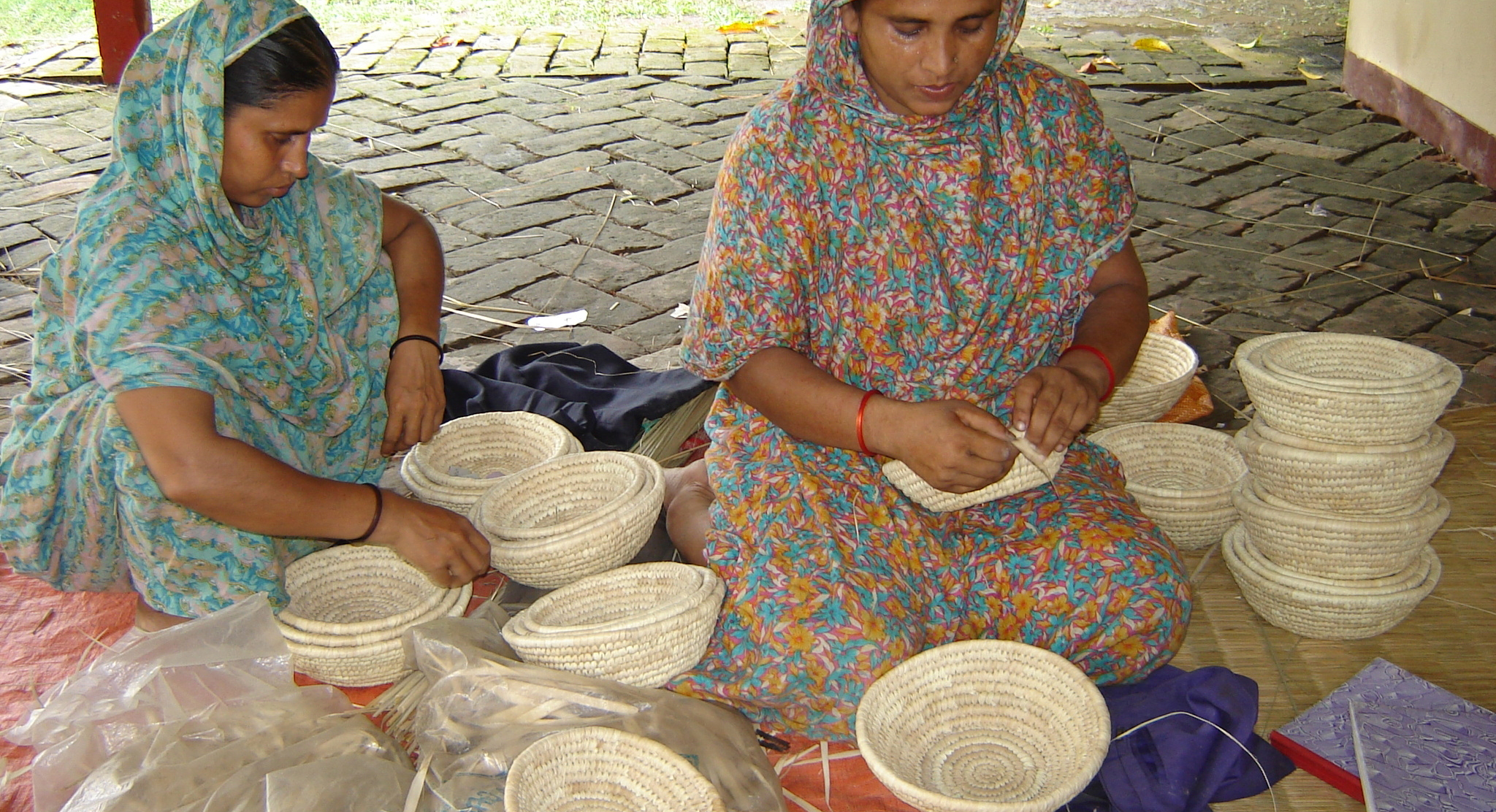 In 1975, two young Italians, Vincenzo Falcone and Laura Melano, arrived in Bangladesh. They came to Satkhira, a town in the southwest region, not far from the Indian border.
The District of Satkhira is not prosperous and contains some of the poorest and most under-privileged people in the country.
The poverty of many of the rural communities was desperate.
Work was difficult to find and often the poor people had no money, not even to buy food. Enzo and Laura realised that the best way of helping them was not to give them money, for charity is only a short-term solution for poverty.
Instead, they set out to provide the people with work, so that they could earn money for themselves.
In 1977, Enzo & Laura set-up small workshop in Satkhira town.
The neglected and outcaste men and women came to them to work.
They utilised their traditional village skills, by making attractive Handicrafts. The men produced leather goods; the women practised their special embroidery and also made jute macramé handicrafts.
Enzo & Laura themselves encouraged the producers. They trained them in their skills, they provided the basic materials and they sold the finished articles for them.
Thus, for the first time in their lives, the poor people were able to earn regular income for themselves and their families.
For the first time, they had dignity and value in their lives.
Rishilpi Handicrafts
Enzo & Laura have fostered other valuable initiatives. Rishilpi Handicrats is now a much larger and more mature organisation. It offers a range of practical and effective services, all designed to provide what poor people need most.
Currently, there are over 115 full-time staff working at Rishilpi Handicrafts.
In addition, around 4000 producers (most of them are women or people with disability) are working and procuding jute macramè bags and many other hand made items.
All the managers are well qualified and experienced, and most of them have been with Rishilpi for many years.
The turnover of staff, junior as well as senior, is almost non-existent. In fact, a strong point of Rishilpi is the dedication and commitment of all staff.